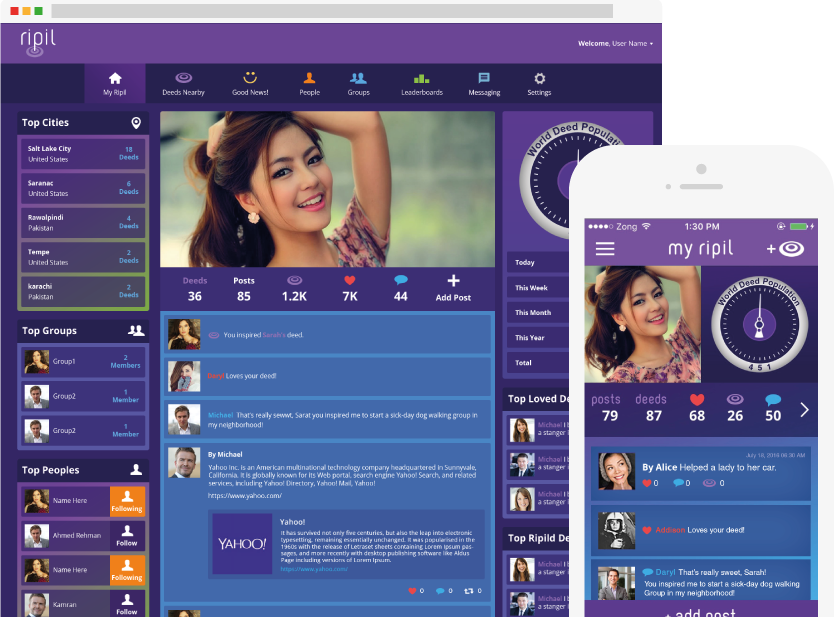 Ripil
Ripil is social media for good: seeing good, doing good, celebrating good. It is an online social platform that allows users to share good news articles, easily track their kind deeds, and connect with a larger community that believes in the power of kindness.
/*iOS, Android, NodeJS, HTML5, CSS3, EC2, MySQL, MongoDB*/
See other projects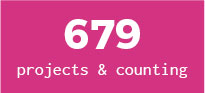 Design / Develop / Scale
We help innovators build great products and great companies from idea validation to multi-million user scale. Whether you are a one-person startup, a rapid-growth unicorn or a Fortune 500 enterprise, we can meet your product needs. Our services stack includes product strategy, UX/UI, visual design, iOS, Android, web development, testing, DevOps, growth hacking and beyond.
See All services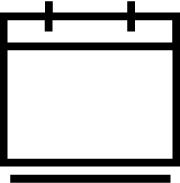 16+
/* years experience */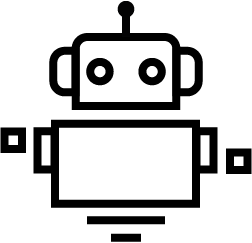 300+
/* experts */
Nerds + Artists <3
Developers. Developers. Developers…. and product strategists, designers, testers, PhDs, artists, and one finance guy. Building a market-hardened product from scratch takes a village. Over the last 16+ years, we have assembled a talented, global team of over 300+ experts. We operate 24/7 from our three offices around the world to serve innovators on six continents.
Meet the Team

"We hired Tinker to build v1 of Appsumo and we have been working with Atif and team ever since. - Thank you!"
/* noah kagen - chief sumo, appsumo */
We believe in innovators
We've been there. As entrepreneurs ourselves we understand the unique challenges of innovation. We've built products that have been used and loved by millions and others that didn't catch fire the way we wanted. We love to see a new invention come to life and we don't lose enthusiasm if it fails, because… we believe in innovators (That's you!).
With nearly 1000+ projects completed, we've developed an excellent sense for pattern recognition and we can help you avoid early mistakes and push past tired, boring ideas. But an idea is just a starting point. We exist to help innovators go from a vision to a reality; from a whiteboard sketch to a beautiful product; from two girls in a garage to an empire. We will work alongside you the whole way and we won't stop tinkering until it's right.
"Creativity is seeing what everyone else has seen, and thinking what no one else has thought."
/* albert einstein */
Unleash your potential